My Blog
Posts for: March, 2019
By J. Michael Plyler, DDS, PA
March 16, 2019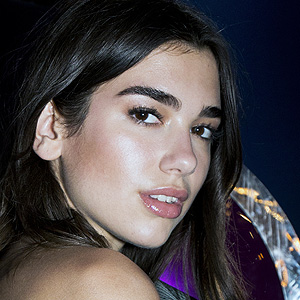 When die-hard music fans hear that their favorite performer is canceling a gig, it's a big disappointment—especially if the excuse seems less than earth-shaking. Recently, British pop sensation Dua Lipa needed to drop two dates from her world tour with Bruno Mars. However, she had a very good reason.
"I've been performing with an awful pain due to my wisdom teeth," the singer tweeted, "and as advised by my dentist and oral surgeon I have had to have them imminently removed."
The dental problem Lipa had to deal with, impacted wisdom teeth, is not uncommon in young adults. Also called third molars, wisdom teeth are the last teeth to erupt (emerge from beneath the gums), generally making their appearance between the ages of 18-24. But their debut can cause trouble: Many times, these teeth develop in a way that makes it impossible for them to erupt without negatively affecting the healthy teeth nearby. In this situation, the teeth are called "impacted."
A number of issues can cause impacted wisdom teeth, including a tooth in an abnormal position, a lack of sufficient space in the jaw, or an obstruction that prevents proper emergence. The most common treatment for impaction is to extract (remove) one or more of the wisdom teeth. This is a routine in-office procedure that may be performed by general dentists or dental specialists.
It's thought that perhaps 7 out of 10 people ages 20-30 have at least one impacted wisdom tooth. Some cause pain and need to be removed right away; however, this is not always the case. If a wisdom tooth is found to be impacted and is likely to result in future problems, it may be best to have it extracted before symptoms appear. Unfortunately, even with x-rays and other diagnostic tests, it isn't always possible to predict exactly when—or if—the tooth will actually begin causing trouble. In some situations, the best option may be to carefully monitor the tooth at regular intervals and wait for a clearer sign of whether extraction is necessary.
So if you're around the age when wisdom teeth are beginning to appear, make sure not to skip your routine dental appointments. That way, you might avoid emergency surgery when you've got other plans—like maybe your own world tour!
If you would like more information about wisdom tooth extraction, please call our office to arrange a consultation. You can learn more in the Dear Doctor magazine articles "Wisdom Teeth" and "Removing Wisdom Teeth."
By J. Michael Plyler, DDS, PA
March 06, 2019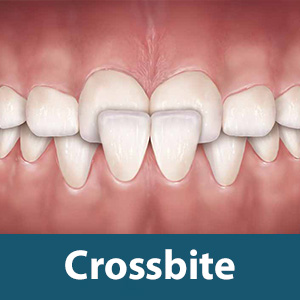 Applying braces or clear aligners to move misaligned teeth is only part of an orthodontist's overall mission to eliminate poor bites (malocclusions). Sometimes a malocclusion isn't caused by the teeth at all—the size of the jaw is the problem!
One type in particular, a cross-bite, often happens because the upper jaw has developed too narrowly. As a result, many of the upper teeth fit inside the lower, the opposite of normal. But a tool called a palatal expander can alleviate the problem if it's applied at an early enough age.
The device works because the upper jawbone initially forms as two halves that fit together along a center line in the roof of the mouth (the palate) running from the back of the mouth to the front. These two bone halves remain separate during childhood to facilitate jaw growth, but eventually fuse around puberty.
Consisting of two sets of wire arms joined together by a hinge mechanism in the middle, the expander device is positioned up against the palate. The orthodontist extends each arm to press against the inside of the back teeth, then adds more outward pressure by turning the mechanism in the middle with a small key. During wear, the patient or caregiver will turn the mechanism in the same way to keep up the pressure on the two sides of the jaw.
This continual pressure keeps the two bones moving away from each other and maintaining a center gap between them. In response, more bone forms on the two halves to fill the gap. In time, the newly formed bone should widen the jaw enough to correct any developing malocclusion.
Timing is everything with a palatal expander—if not used before the jaw bones fuse, the patient will need a surgical procedure to separate the bones to pursue treatment. To catch the problem early enough, children should have an orthodontic evaluation on or before they turn six. An orthodontist may be able to identify this or other emerging bite problems and intervene before it becomes worse. Taking this approach can help save you and your child more expensive orthodontic treatment down the road.
If you would like more information on correcting poor bites, please contact us or schedule an appointment for a consultation. You can also learn more about this topic by reading the Dear Doctor magazine article "Palatal Expanders: Orthodontics is more than just Moving Teeth."